Denise Richards and Brandi Glanville have shared quite a special friendship over the course of the last few years, however, it appears their friendship has completely gone awry. Denise, who stars on "The Real Housewives of Beverly Hills", is currently undergoing a very difficult time in her second season of the show.
While "The Real Housewives" is undoubtedly known for their over the top dramatics and scandals, it appears as if Denise Richards has found herself at the center of a rumor that began from none other than "Housewives" alumni, Brandi Glanville. Brandi alleged that she and Denise had an affair while Richards was very much married to current hubby, Aaron Phypers.
Despite Denise shooting the rumors down, this season of "RHOBH" is dissecting whether the rumor could be true or not. While the answer is still unknown, it appears as if Denise Richards has a lot to be defensive about. Let's dive into the truth behind the Denise and Brandi scandal!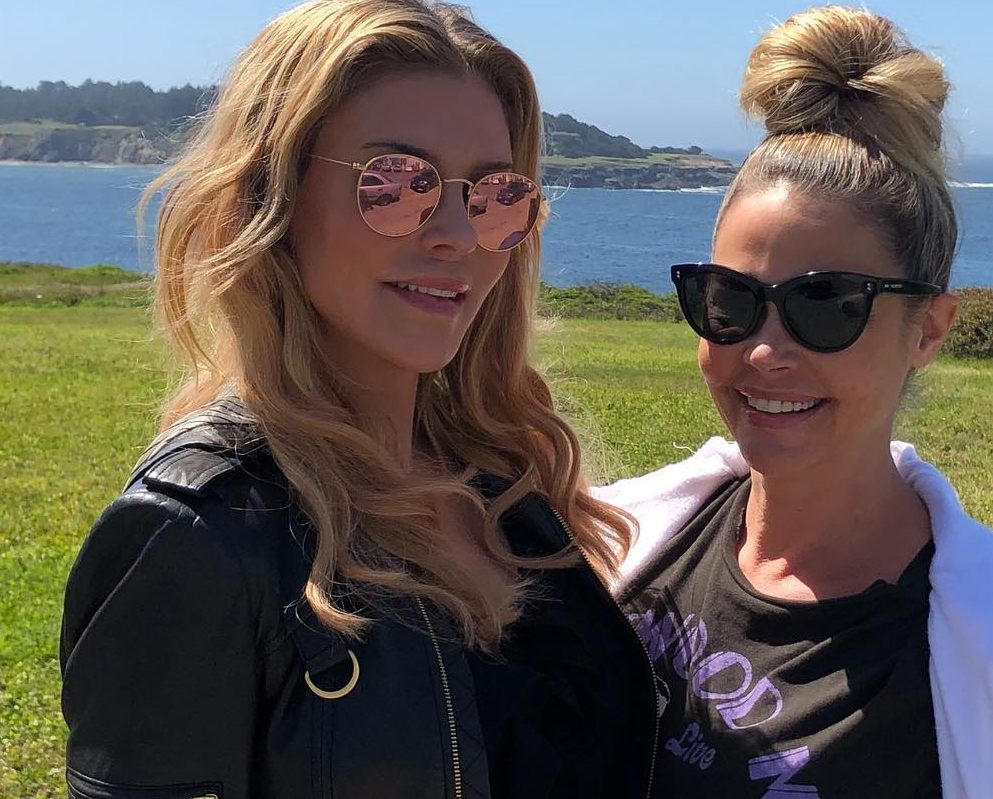 When it comes to the social circles of Beverly Hills, it really is a small world! Not only does everyone know everyone, but they all appear to star on the same show, "The Real Housewives of Beverly Hills". Brandi Glanville, who was previously married to actor, Edie Cibrian, starred on the Bravo show from 2011 to 2016. Glanville always brought the drama but remained loyal to her closest friends and allies.
Much like Brandi, newest 'wife on the block, Denise Richards, joined the cast last season, and luckily for Denise, she got some great advice from her good friend, Brandi Glanville. These two have been friends for years, and despite them both finding themselves on the same show, they have one another's backs or so we thought! Last season when Denise Richards had just joined the cast, she shared a scene with former housewife, Brandi Glanville. The two sat down for drinks in Los Angeles where Glanville gave Richards the low-down.
Brandi's main advice was to watch out for Lisa Vanderpump, a former housewife known for her alleged manipulative tactics that ultimately led to Vanderpumps demise. While Brandi was warning Denise about LVP, it appears as if she was meant to give Denise a warning about herself. Flash forward to the current season and Denise is currently involved with a major cheating scandal, started by one other than her friend, Brandi Glanville.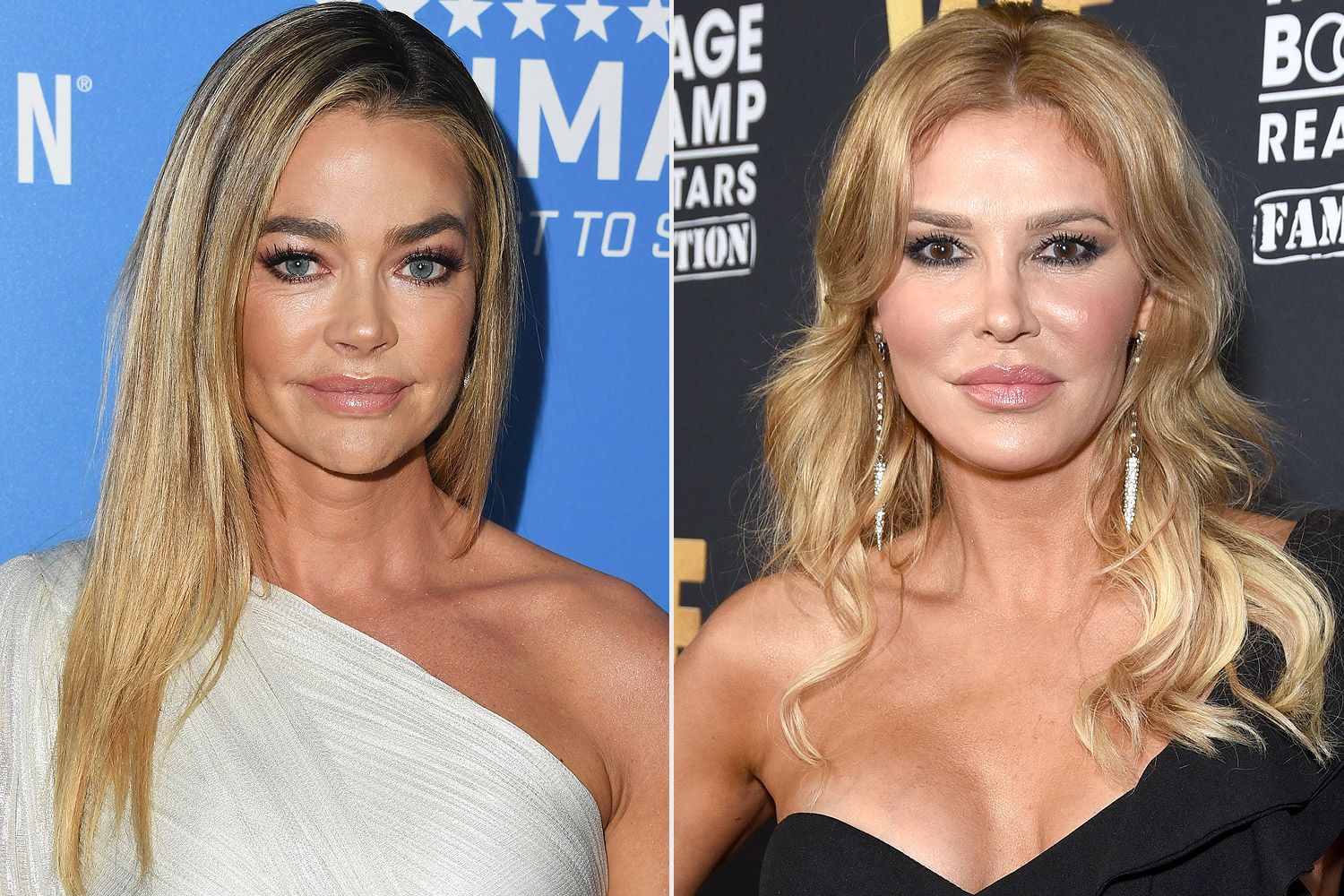 Earlier this year when "The Real Housewives of Beverly Hills" dropped their trailer, fans could not contain their excitement for a season full of drama, at least for Denise Richards. Brandi Glanville came forward claiming that she and Denise Richards shared a few intimate moments together. While this is nothing but normal news, things took a turn when Brandi revealed that this all happened after Denise Richards married current hubby, Aaron Phypers.
Glanville continued to reveal that Denise and Aaron have an open marriage, which is why Brandi and Denise got the green light to engage in their alleged affair. This is the main topic being brought up on the show at the moment, however, Denise is denying it all! Not only is Denise claiming that she does not have an open marriage, but she is denying any and all claims made by Brandi. While there is no concrete evidence that can vindicate either woman, it appears as if we will have to watch it all play out on the show.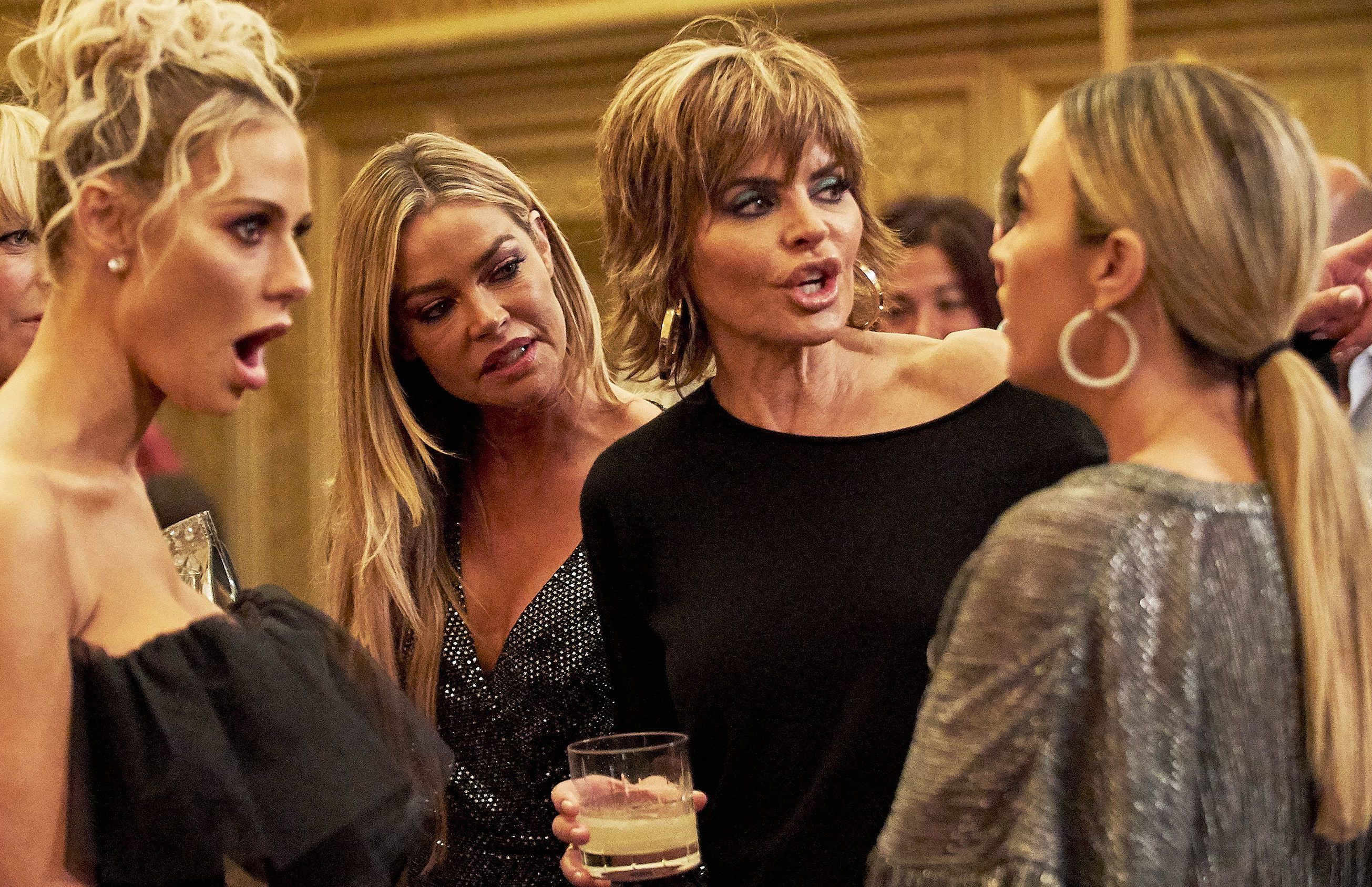 As the current drama plays out every Wednesday night on Bravo, Brandi Glanville is giving fans a bit of a sneak peek. The former housewife posted a photo of her and Denise sharing a cheek to cheek kiss, claiming it as evidence towards their reported affair. While many fans speculated whether the photo was of them casually sharing a kiss, as if they were saying hello or goodbye to another, or whether it was a private moment, there truly is no way to prove it.
The drama surrounding Denise Richards first began after she gave her castmates an earful for speaking about inappropriate topics at a BBQ Richards hosted where her kids were present at the next table. While fans may be bored of this storyline, they are certainly in for a ride now that Denise and Brandi's dirty laundry may or may not have been aired out. At this moment, Richards has, in fact, served Brandi Glanville with a cease and desist, making it difficult for her to talk about the issue at hand, so, we will just have to watch it all play out on this season of "The Real Housewives of Beverly Hills".