When two beautiful, admired Hollywood stars get together it allows us to believe that there's true perfection in the world. Hence, we take it personally when the union goes asunder.
There was hardly a TV character more loved than "Uncle Jessie" on Full House and the actor who played him, John Stamos, had a good-guy reputation as well, not to mention talent. Not only could the star of Greek descent act, but dance and sing, as evidenced by his roles on Broadway in Bye, Bye Birdie, How To Succeed In Business Without Really Trying, Cabaret, Gore Vidal's The Best Man and Nine.
When this tall, dark, and handsome man coupled up with the blonde, leggy, Danish Victoria's Secret model, well, you could hardly take your eyes off them.
No one scoffed when the catwalker decided to segue into acting, because it was clear the MTV House of Style host was all that and brains too. Star turns in films like X-Men and TV shows such as Ugly Betty made her a household name.
They may have totally different lives now, but we can remember when.
15

Underwear And Mouse Ears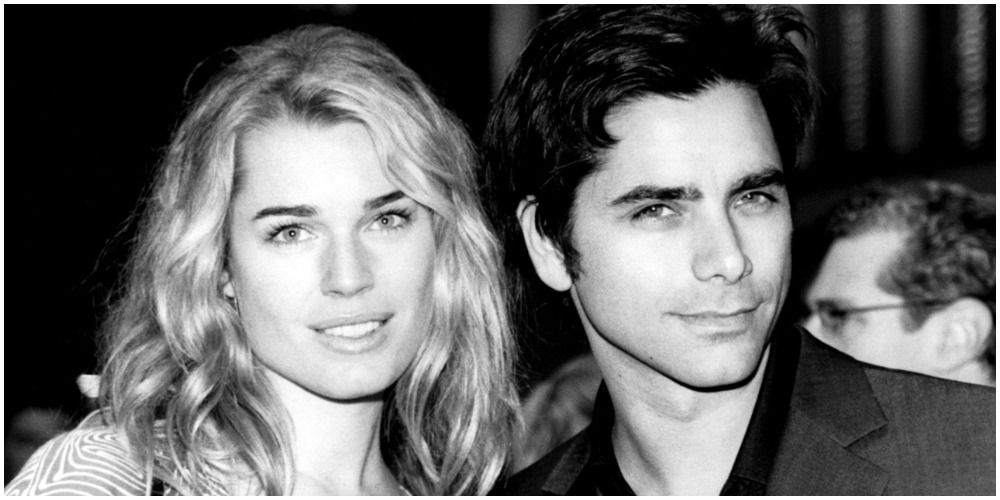 The occasional drummer for The Beach Boys and the Sports Illustrated model were introduced at the 1994 Victoria's Secret Fashion Show and two months later they were an item, having had their first official date at Disneyland, making them the happiest couple in the "Happiest Place on Earth" (aside from Mickey and Minnie, of course.)
14

Their Naked Engagement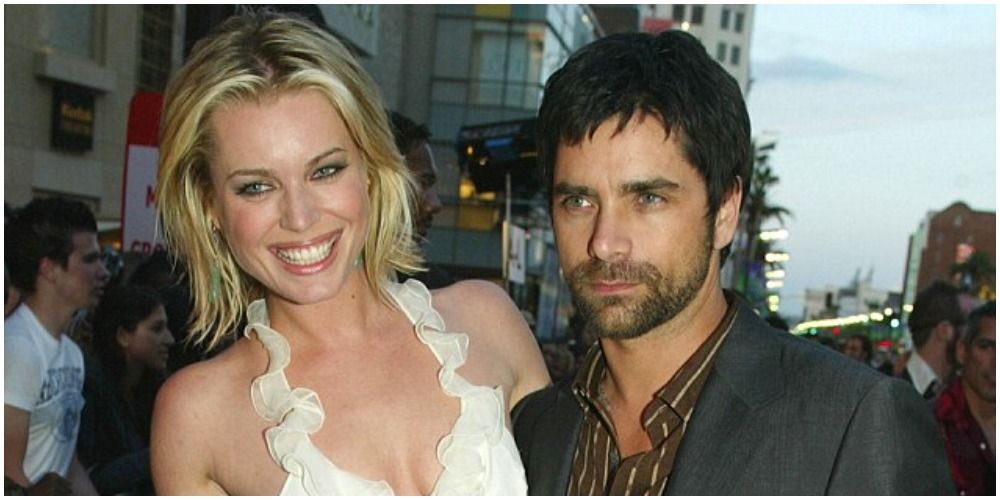 On Christmas Eve 1997, surrounded by candlelight and after giving each other massages, General Hospital's "Blackie" got down on one knee and proposed in the buff to his girlfriend, who was also wearing nothing but a smile, with a cigar band which served as a placeholder until a four-carat emerald-cut Boucheron diamond in a platinum setting could be swapped out.
13

Opposites Attracted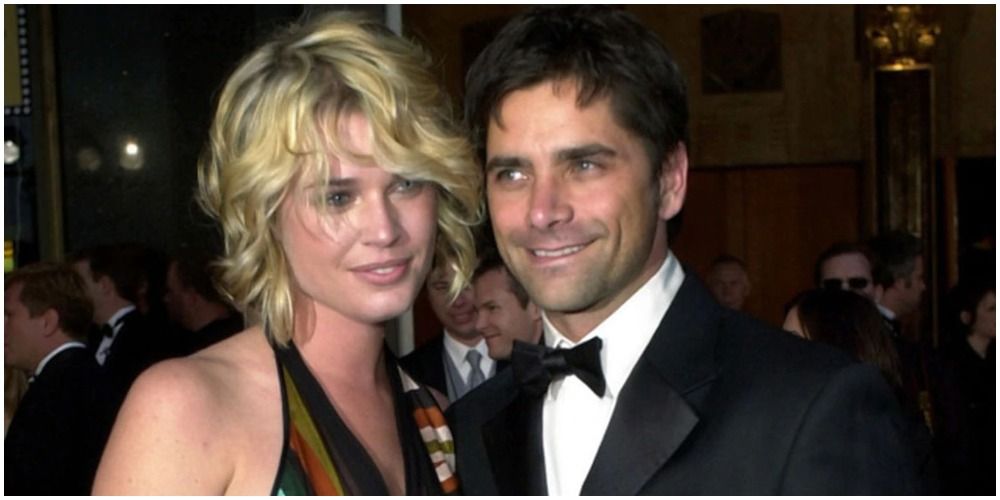 Even though they're both native Californians (albeit from different parts), the X-Men actress described her and her then-husband as, "really Dharma and Greg," explaining that "John's VERY conservative, and honestly, I'm better with the [tabloid] rumors than he is. He gets really upset." She went on to say: "He balances me out."
12

They Had A Formal Wedding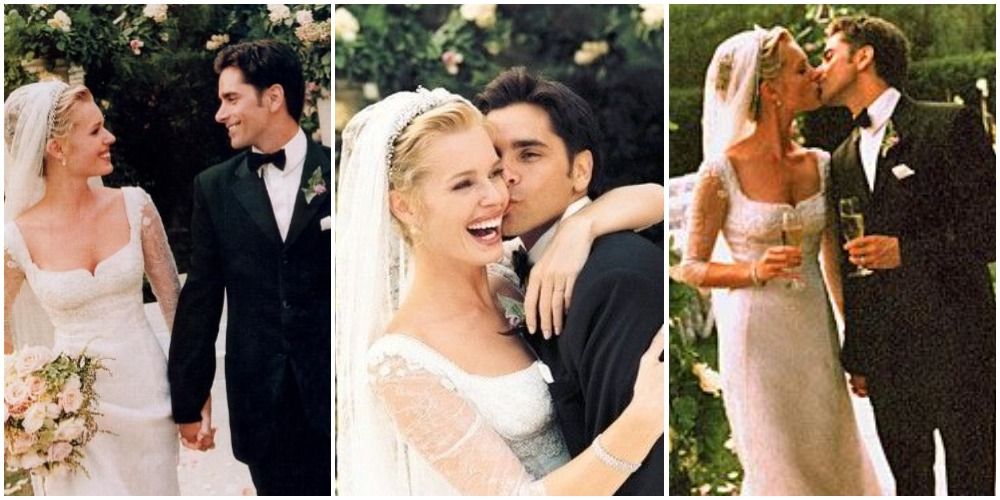 The Punisher star and the Fuller House actor tied the knot in 1998 at the legendary Beverly Hills Hotel. Said the bride, who wore Badgley Mischka and a crystal-and-pearl tiara with a cathedral-length Chantilly-lace veil: "I was nervous before the ceremony. John swears he was never, ever nervous." The couple wrote their vows separately, but they ended up sounding almost identical.
11

And Fun Reception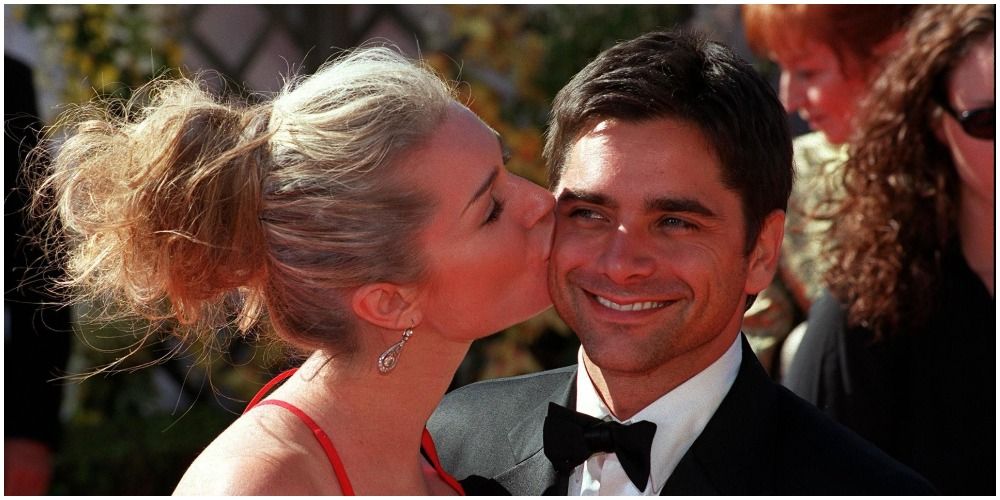 In the hotel's Crystal Ballroom, guests such as Tyra Banks and Heidi Klum, The Beach Boys' Brian Wilson, Mary-Kate and Ashley Olsen, Bob Saget, David Spade, and Rob Schneider dined on a three-course dinner consisting of Portobello-mushroom tricolor ravioli, grilled-vegetable salad and a choice of herb-crusted beef tenderloin or Parmesan-and-basil-crusted Chilean sea bass.
10

They Went On A Honeymoon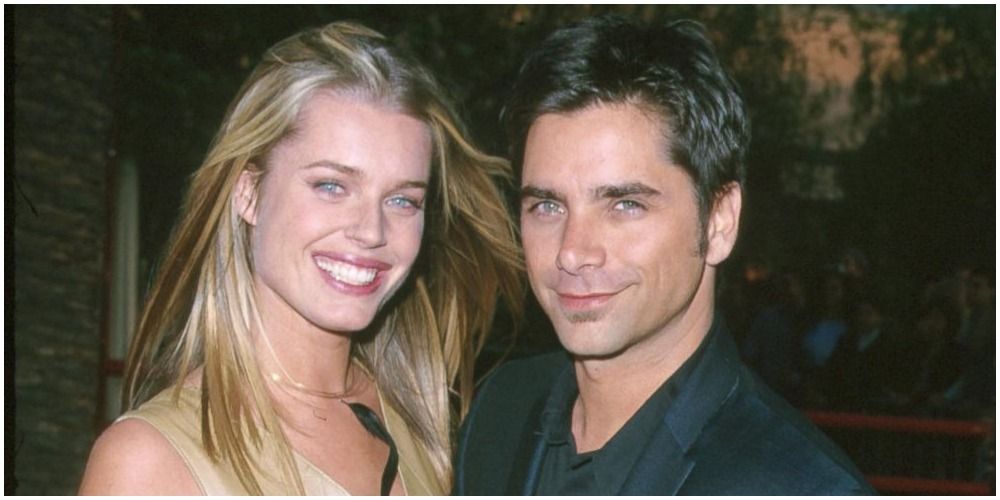 The newlyweds sailed off on a 10-day Greek Island cruise but the You actor and Pepper Dennis actress both got seasick. They then flew to Paris, where it rained, finally ending up on Necker Island owned by British business mogul Richard Branson. "It was absolute paradise. The honeymoon took a complete 180. We were in pure wedded bliss," recalled the bride.
9

She Changed Her Name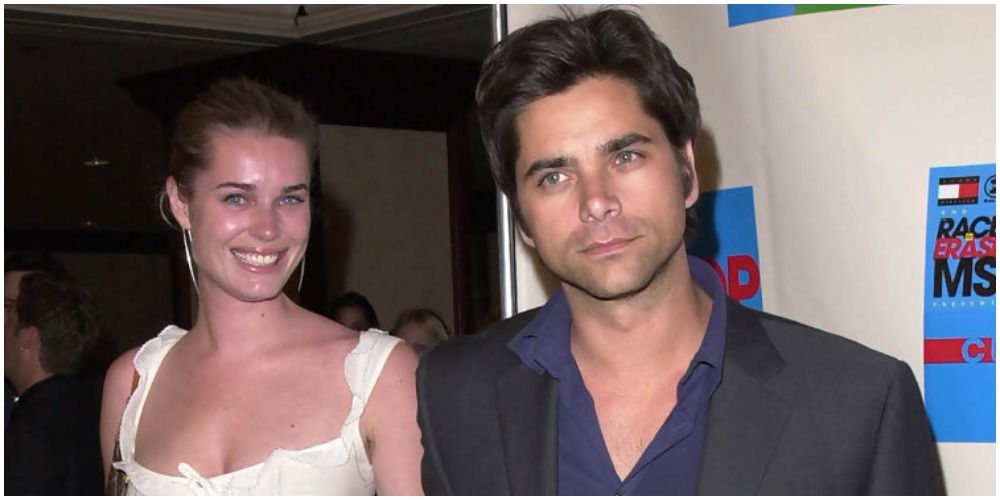 During her seven-year marriage, the Ugly Betty star was credited as Rebecca Romijn-Stamos. As soon as the couple divorced, she said: "Yeah, it's only right. I'm dropping it right away." (Even though she's remarried and now has children, she did not take her new husband's last name for professional reasons.
8

And Her Career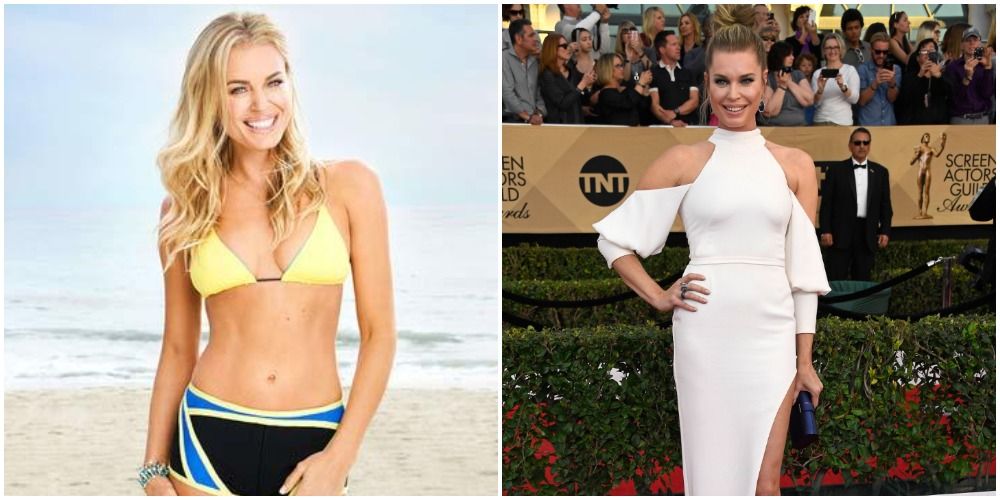 Her new life didn't just include a marriage; she wanted a professional change, so the King & Maxwell star pursued an acting career with her new husband as her biggest fan. "John was so helpful, especially in the beginning…really supportive. He was like, 'Be prepared for everyone to hate you…' He taught me how to tap into comedy."
7

He Took Her Career Advice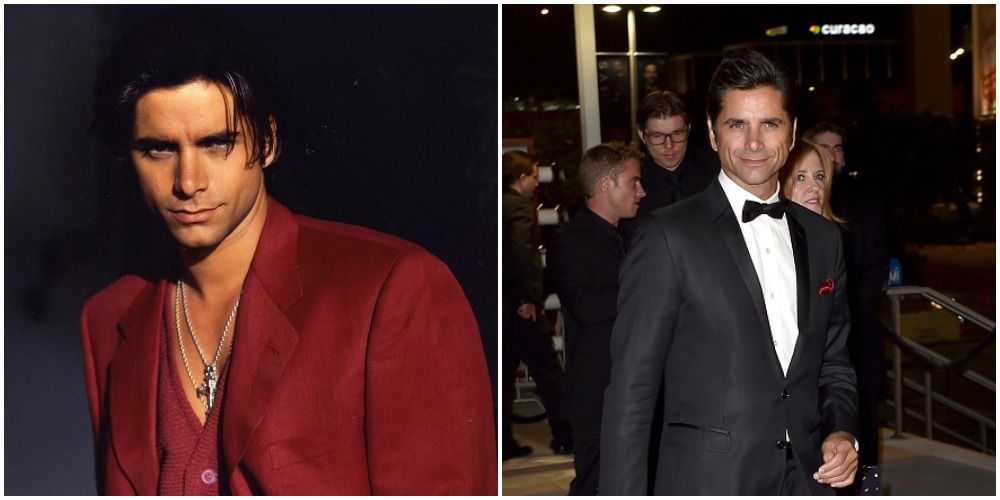 And is probably sorry he did. Said the Scream Queens actor, "Maybe I was too afraid then. Ryan Murphy wrote Nip/Tuck for me, but the person with whom I was in a relationship at the time read the script and said, 'That's demeaning toward women.' I'm not with her anymore."
6

Their Stars Never Aligned (Leo vs Scorpio)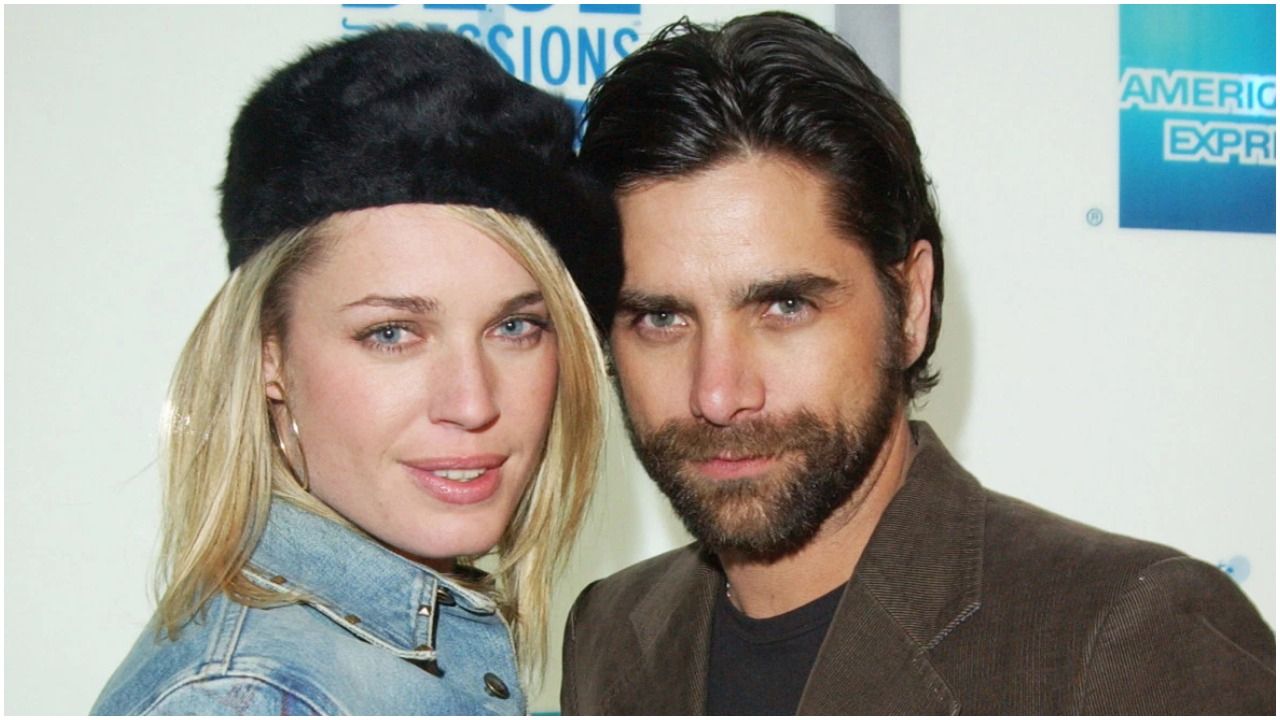 Leo's royal breeding and Scorpio's magical powers need to balance their glamorous life with a good amount of nurturing and attention. They're both magnetic and love status but are secretly insecure, covering it up by coming on strong. They've got to blend their energies for a power surge or each will be threatened by the other. We know which path these two chose.
5

They Faked It For A While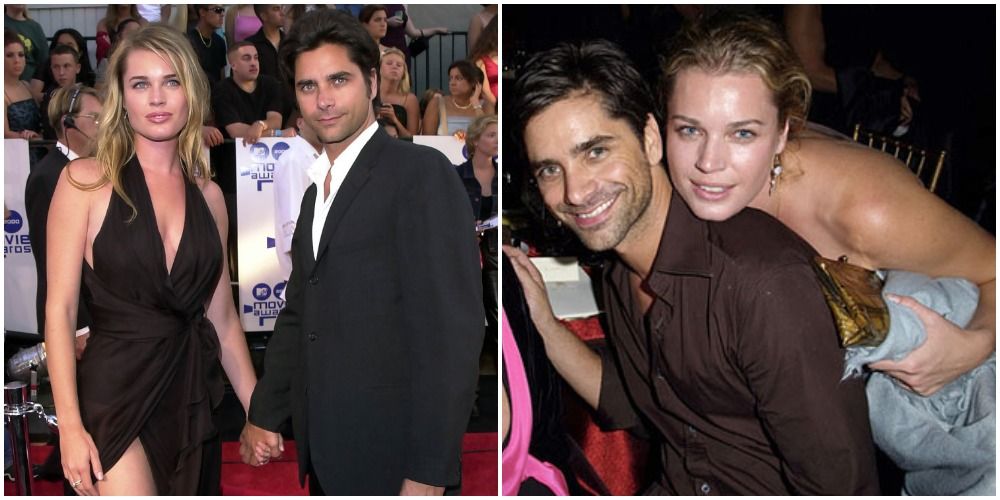 The thing about show business is that it's often more about putting on a show for a star's public image. Confessed the Grandfathered star: "You know what was funny about that night, the premiere of X-Men 2. We went to that together, but we had already been split up for like 6 months, I just couldn't say anything."
4

There Was No Cheating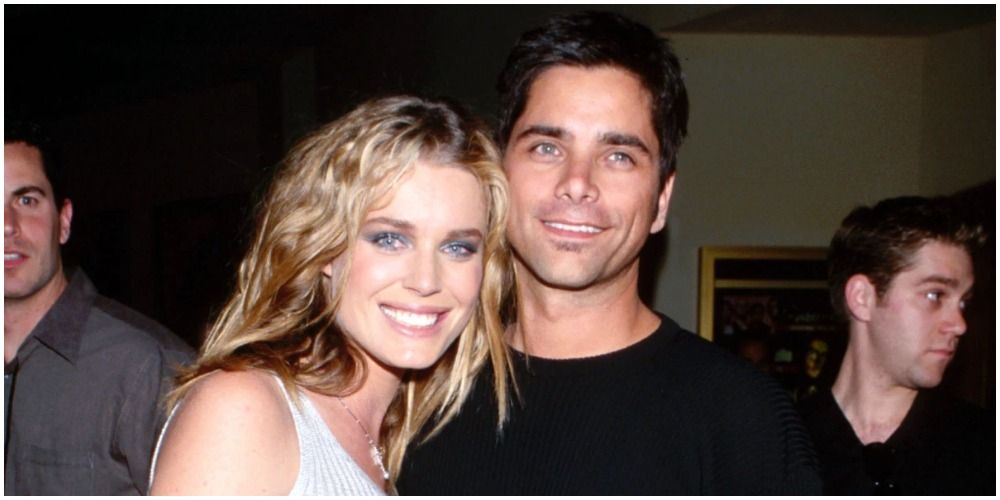 So often in Hollywood when there's a breakup, there's a follow-up story involving an on-set affair or nanny. But when it came to the divorce of the Eastwick actress and the My Big Fat Greek Wedding 2 actor, their publicist said the parting was amicable and no third party was involved in the dissolution.
3

The Kids/No Kids Debate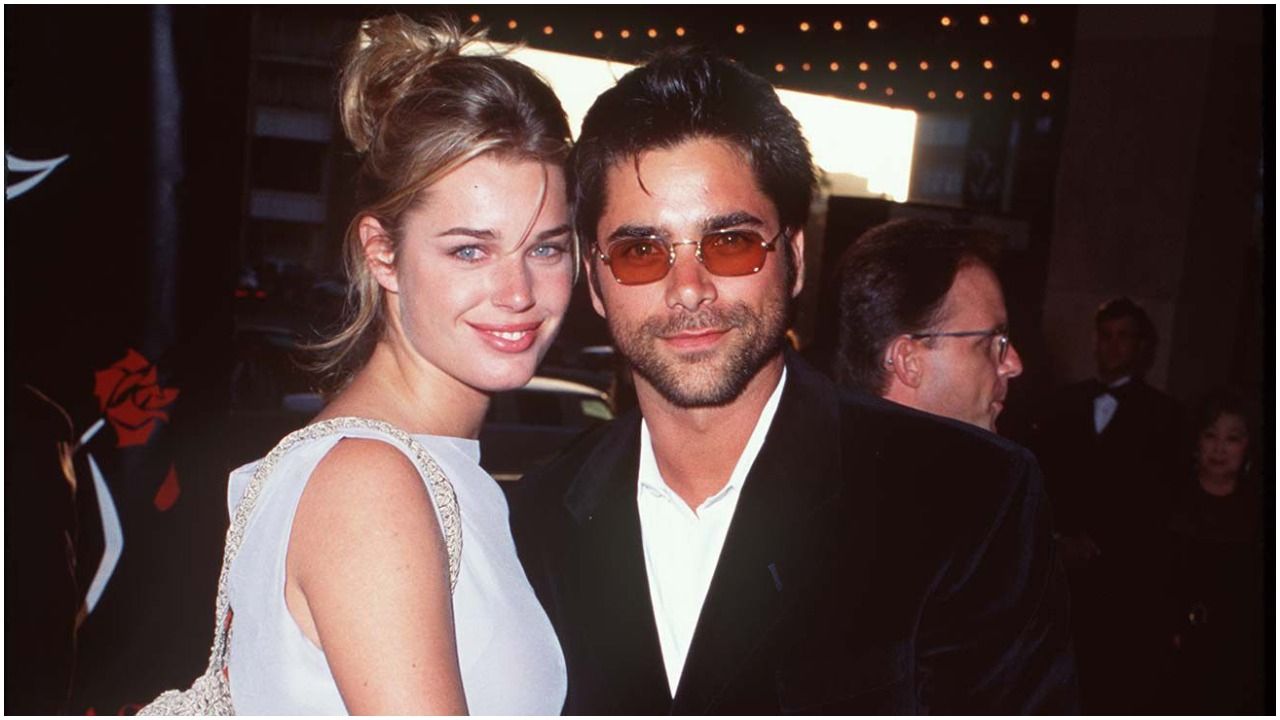 The former Full House star, 54, filed for divorce from the Femme Fatale actress, 44, in April 2005, and while court documents stated that "irreconcilable differences" were the cause, tabloid reports at the time claimed their disagreement on having children is what ultimately resulted in the relationship's demise. Rebecca Romijn has refuted this.
2

They Just Walked Away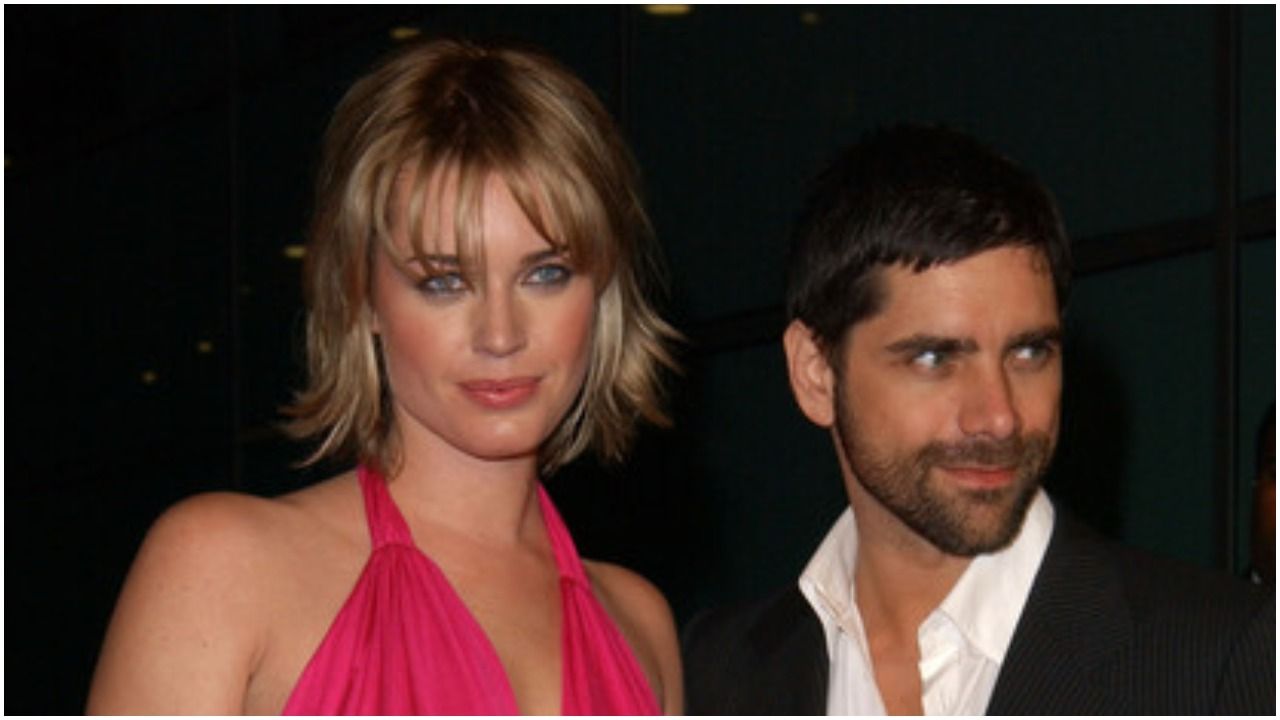 Apparently, neither star wanted anything (as in alimony) from the other and split what they had acquired together. That however does not mean there were no lingering effects. The Just Shoot Me! actress admitted she struggled: "I had six or eight months where I was clinically depressed." The Necessary Roughness actor said: "I got divorced. That was scary."
1

They've Both Moved On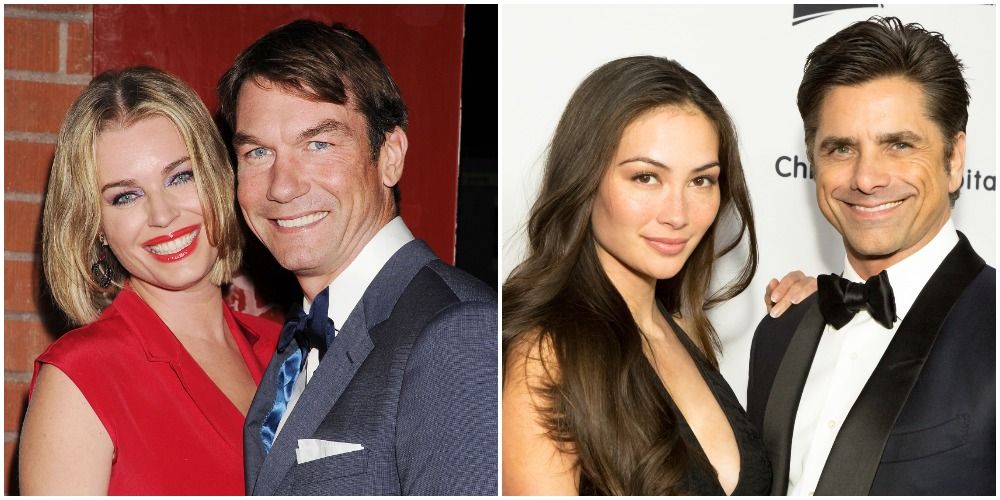 Rebecca is married actor Jerry O'Connell (Stand By Me, Sliders, Jerry McGuire, Crossing Jordan) in 2007, two years after her divorce was final. The couple has twin daughters, Dolly and Charlie, born in December of 2008. Stamos married actress/writer Caitlin McHugh (Vampire Diaries) in 2018 after two-and-a-half years of dating, and have an infant son, Billy.
Sources: Radar, SoapHub, HuffPost, PopSugar, Laws, Astrostyle, IMDB