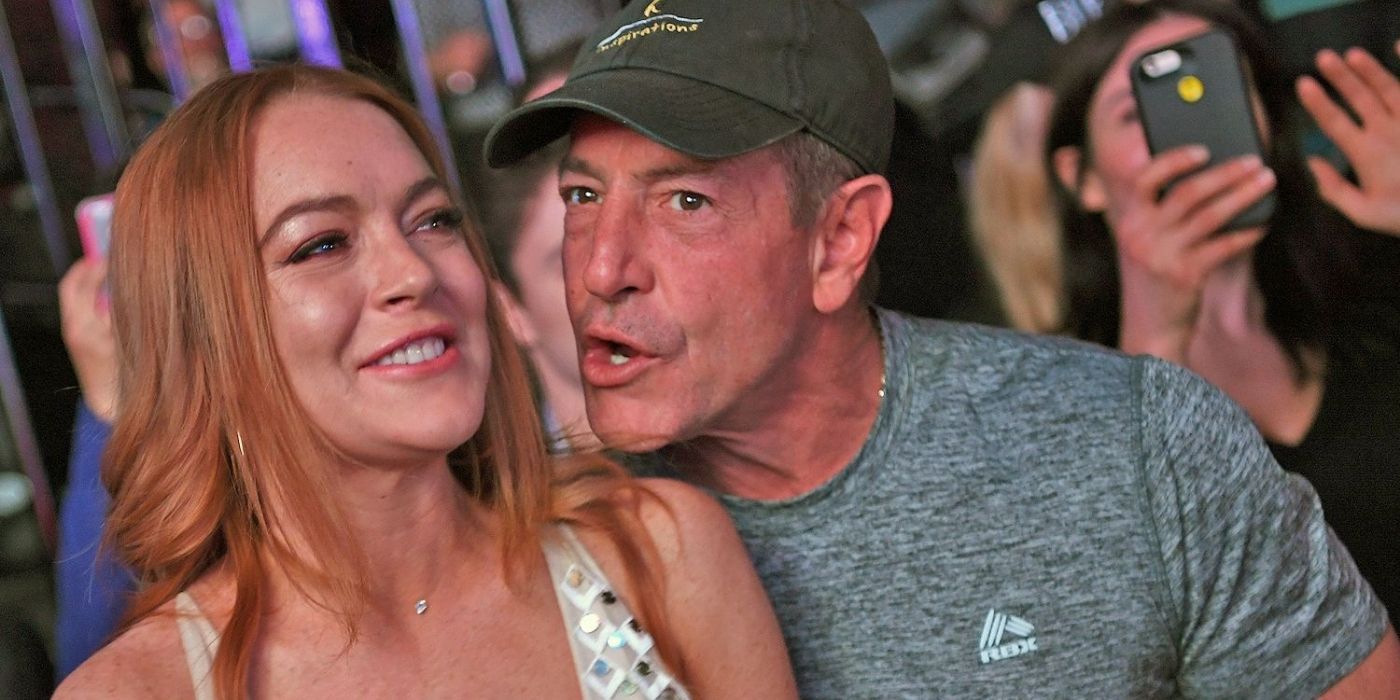 It might be happening regardless, but fans aren't even sure if they're ready for Lindsay's return to fame. After starring in the kid-friendly 'The Parent Trap' as an adorable tween, Lindsay became even more famous for her role in 'Mean Girls.'
But around the same time that Lindsay's fame was peaking, so was the drama. The same year 'Mean Girls' came out, Lindsay's dad Michael Lohan was charged with attempted assault on his brother-in-law, recapped Women Working.
Of course, that was years after Michael Lohan served time in prison for insider trading and, later, violating probation. After the assault charges in 2004, Michael also spent more time in prison, finally getting out (plus getting divorced from Lindsay's mom) in 2007.
Some sources accuse Lindsay of stoking the fire with her dad, especially after recordings surfaced of both her dad pleading to call him back and Lindsay saying some negative things about her mom's erm, habits.
Michael also said a few choice things about Lindsay, further publicizing her personal struggles with substances.
Lindsay Lohan's friendships with her friends (or frenemies) have also been tense, so fans weren't sure what to make of the feud between her and her dad. Her relationship with Paris Hilton is not-so-great, for example, though the ladies haven't quite hit frenemy status.
At the same time, Lindsay's apparently close with her siblings, leading fans to suspect that maybe Lindsay isn't the aggressor in the feud with her pops.
The former child star shares snaps with her sister Aliana on Instagram and star also gave a shoutout to her little brother Cody on his birthday. Of a total of seven Lohan siblings, it seems Lindsay is closest with the two, though they have another brother named Michael Jr. who makes up the quartet that Dina and Michael Lohan raised together.
But by all accounts, Lindsay isn't that close with her dad's younger kids, who he shares with his ex Kate Major. Plus, Michael Sr. also has a seventh child, who was born to a massage therapist during his marriage to Dina (they were apparently separated at the time).
The fact that her dad is having trouble with his estranged wife only adds to the family's embarrassment. In early 2020, Michael Lohan was arrested for assault, MSN reported, which probably doesn't surprise his daughter.
Still, Lindsay's perspective seems healthy at this point in her life. She shared a prayer on her Instagram that brings to mind the issues in her family.
Odds are, Lindsay and her dad continue to have a rift between them. Though fans might consider the distance to be healthier than the alternative. After all, Lindsay's gotten better at staying out of the spotlight and focusing on her recovery and moving forward.
Hopefully, Lindsay keeps rebuilding her life and career without letting her dad's drama get in the way.