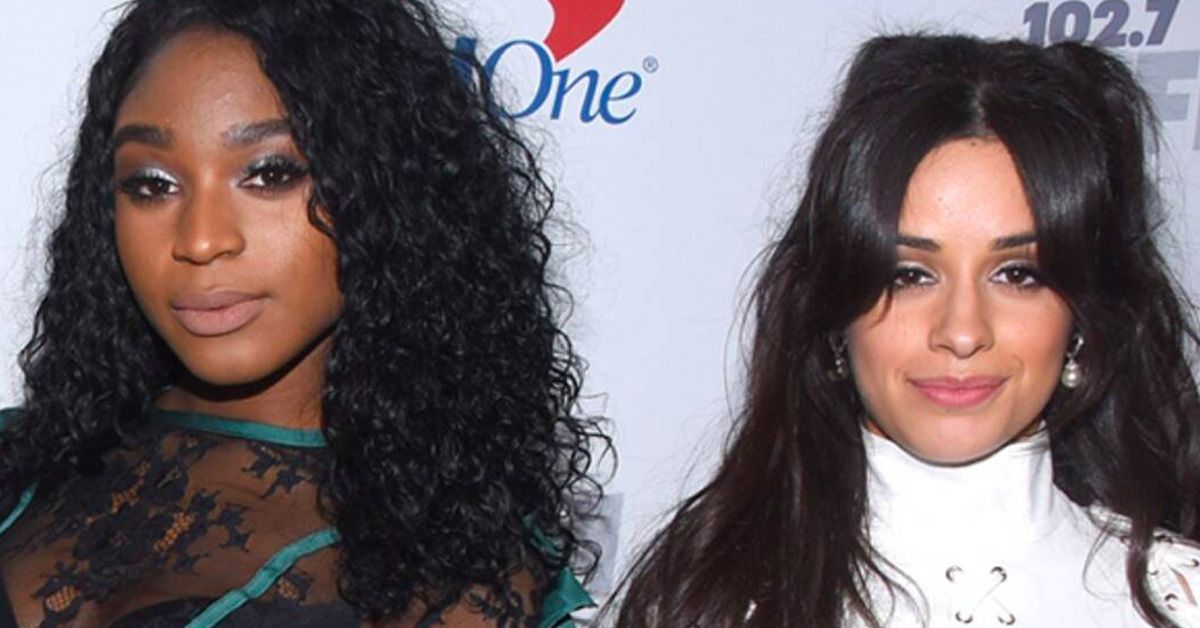 In March 2018, Fifth Harmony announced their split after six years together, leaving fans saddened, but not surprised, considering how the group's former member Camila Cabello had already ditched the band for a solo career the year prior.
Since their disbandment, all remaining four girls – Lauren Jauregui, Minaj Jane, Ally Brooke, and Normani – went on to sign their respective record deals. Normani ended up signing a contract with RCA, where she's released a string of singles including 'Motivation' and 'Waves' featuring 6lack.
It's no secret, however, that she hasn't remained close to all of her former group members, particularly Cabello, who was recently slammed for her old racist posts on social media. So what happened between the two and why aren't they cool anymore?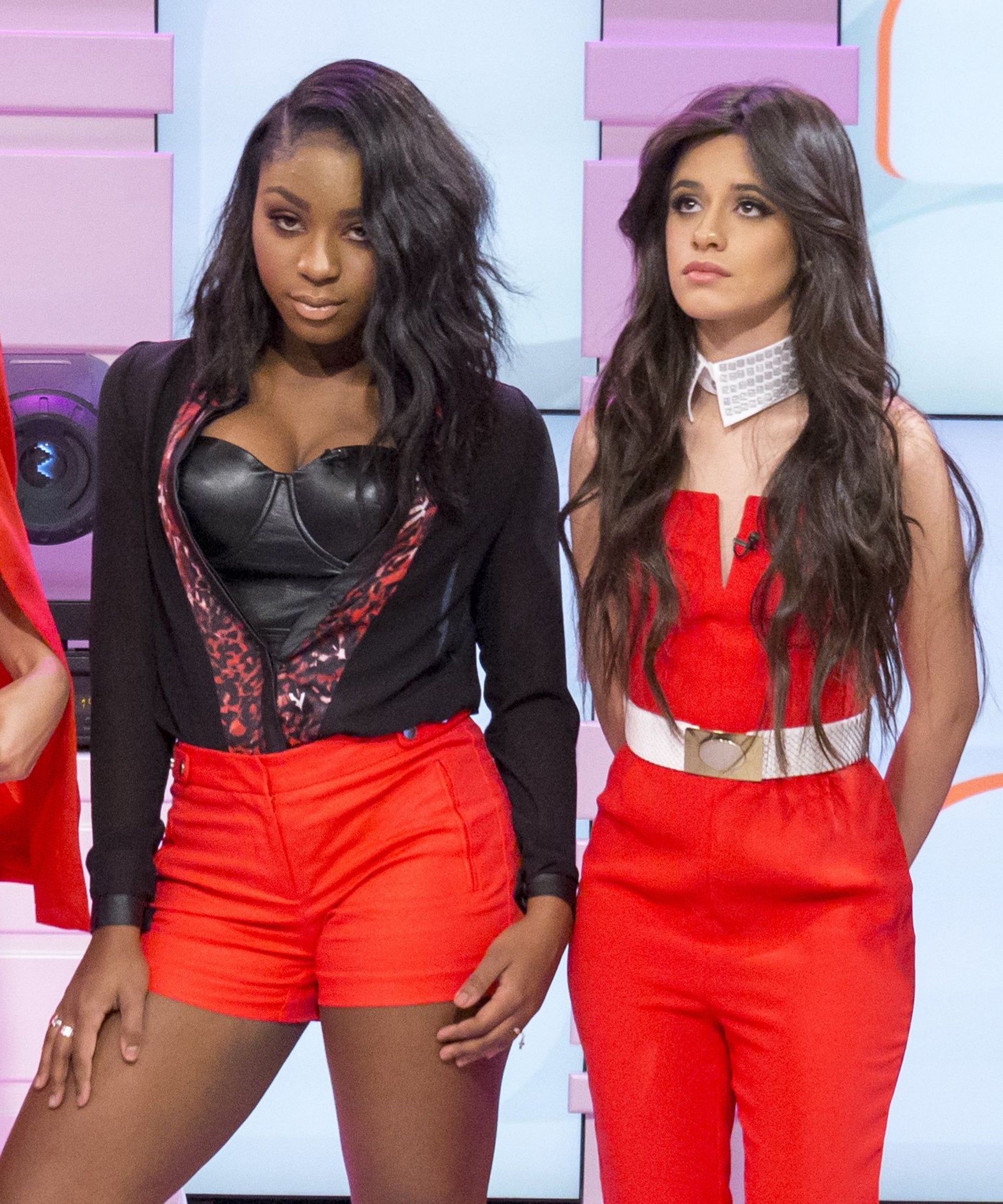 Well, Normani says she's taken the high road and doesn't wish ill will on anyone, but she certainly wasn't going to stay quiet on matters concerning Cabello's alleged racist past after several people discovered some not-so-nice tweets made by the Señorita hitmaker on Twitter.
When the 23-year-old became a trending topic for the racist tweets, it wasn't long before Fifth Harmony fans urged Normani to speak out and say her piece on the story.
"It was devastating that this came from a place that was supposed to be a safe haven and a sisterhood, because I knew that if the tables were turned I would defend each of them in a single heartbeat," she told Rolling Stone in February 2020.
"It took days for her to acknowledge what I was dealing with online and then years for her to take responsibility for the offensive tweets that recently resurfaced. Whether or not it was her intention, this made me feel like I was second to the relationship that she had with her fans."
"I really hope that an important lesson was learned in this," Normani continued. "I hope there is genuine understanding about why this was absolutely unacceptable. I have spoken what is in my heart and pray this is transparent enough that I never have to speak on it again. To my brown men and women, we are like no other. Our power lies within our culture."
It seemed important for Normani to speak out about the controversy concerning Cabello given that she had dealt with bullying and racism throughout her time in Fifth Harmony – not from her band member but online trolls.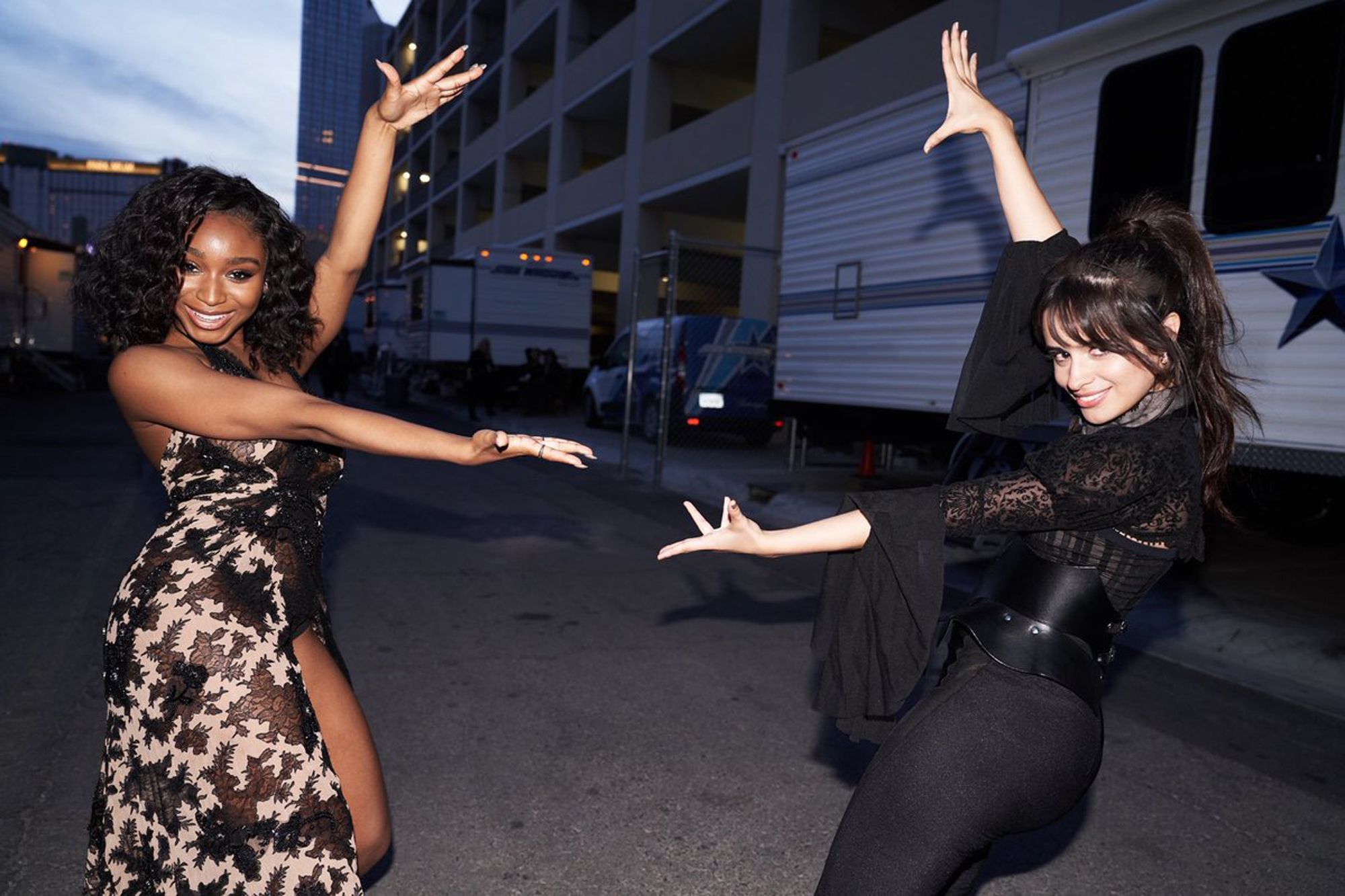 Fans will recall how the girl group took part in an interview with Galore magazine in August 2016, and when asked to describe all of her band members, Normani appeared to take a long pause before saying: "She is…let's see. Camila. Very quirky, cute."
Some of Cabello's fans were outraged by the subtle shade in Normani's response, so much that they decided to form a hate campaign against the 'Dancing with a Stranger' songstress, which consequently led her to take a break from social media at the time.
In an act of defense, Cabello tweeted to her millions of fans, writing: "I stand by the words 'love only', meaning I won't tolerate on my timeline any kind of hate, racism, or discrimination towards ANYONE. Period."
But to Normani, she continued to feel alienated from the group because this was the first time she had been trolled by people who are supposed to be Fifth Harmony fans.
In an interview with Fader magazine, the 'Love Lies' star explained how the racism incident left her feeling heartbroken and isolated because other members in the group couldn't relate to the struggle she faced all over a comment she had made about Cabello.
"[The girls] offered support, but I'm not sure they could be there in the way that I needed because it's not their experience," she said. "They don't have to face on a day-to-day basis the things that I have to. I definitely learned after that that I had to walk a different way. I can't look like everybody else."
In 2018, Normani and Cabello reunited at the 2018 Billboard Music Awards, and though she says that there's no bad blood between the two, neither one of them follow each other on social media, nor has there been any talks between the pair since they were last seen at the awards ceremony together.
Cabello dropped her second studio album, Romance, in December 2019 while Normani is currently working on finalizing her debut project, which has yet to see an official release date.