His podcast was already among the most profitable by far. A $100 million deal made Joe Rogan even richer. When asked about the deal, the podcast host was brutally honest, stating with The Wrap that the timing of it all was tough, "It feels gross. Especially right now, when people can't work."
Despite the gross feeling, he's a richer dude because of it. However, he's still living a humble lifestyle, enjoying the simpler things in life like MMA and ways to treat his body right. Throughout the article, we'll discuss where his net worth is going, taking a look at everything from his pricier investments such as his $5 million home to the tamer purchases such as a few of his podcast props from the Joe Rogan Experience.
Enjoy folks as we take a look at what Joe Rogan spends his money on these days. Let's get started!
11

Bell Canyon, California Estate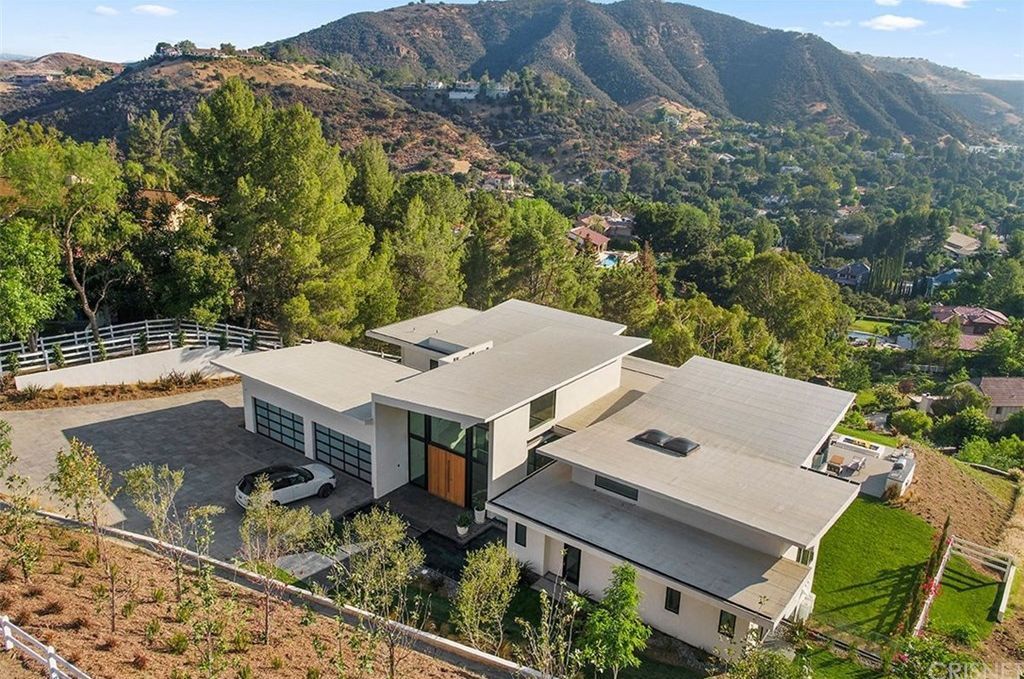 He bought the Bell Canyon mansion in the fall of 2018, this even before the massive Spotify deal. The home is worth a cool $5 million and we can clearly see why, it is a dream house. Famous Celebrity Home discusses the features in Rogan's biggest purchase;
"The house features 8,720 square feet of living space, 6 bedrooms, 9 bathrooms, mountain views, a huge swimming pool, and no neighbors in sight." The view from the inside of the home is just as stunning as the outside.
10

Private Studio Gym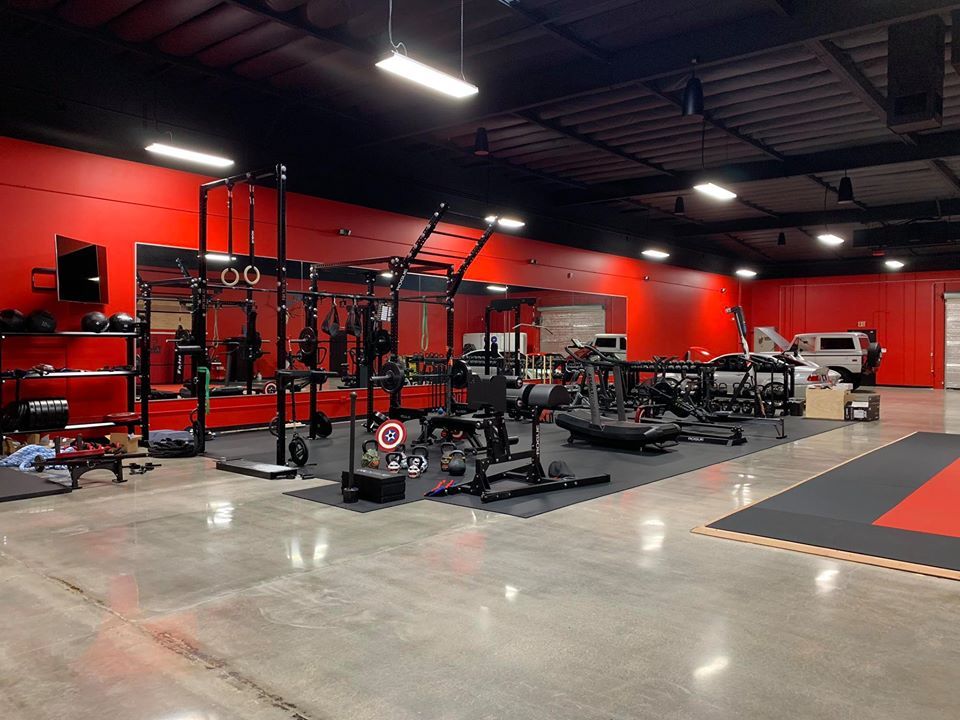 Training in a commercial gym is no easy task for someone like Joe Rogan. That said, he decided to walk in the footsteps of The Rock, building his own gym in a 14,000 square foot warehouse, the same location that he regularly shoots his podcast in.
The equipment that can be found in the gym is one heck of a cost on its own. Rogan has the best of the best, with most of the equipment coming from Rogue and his Onnit brand – which are regarded as the pricier options in the fitness world. The guy even has a neck training device!
RELATED – Joe Rogan: The People He Avoids And Loves
9

Recovery Treatments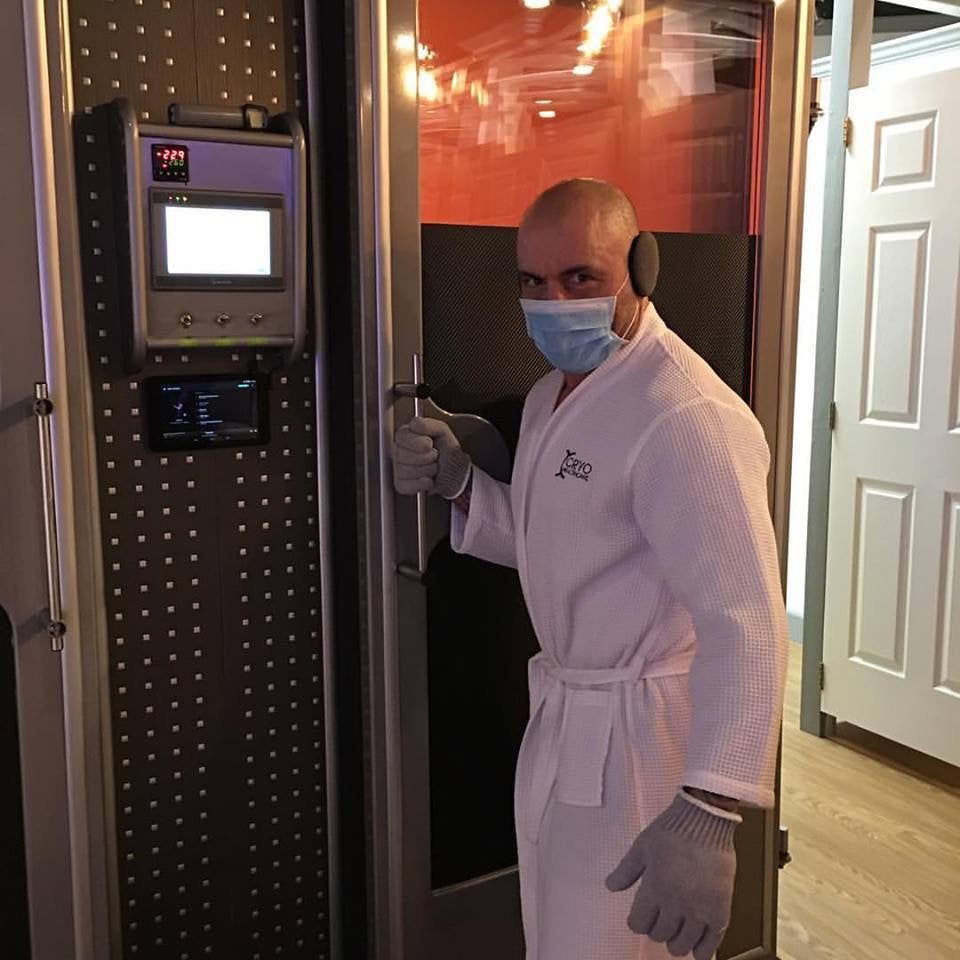 Rogan is willing to pay top dollar when it comes to recovery treatments. He dishes out a lot of money for things like Cryotherapy. A guest on his show, Dr. Rhonda Patrick got him hooked. Impact Cryotherapy discusses the fact that Rogan got hooked on the treatment thanks to his fellow UFC buddies;
"My friend Eddie Bravo, when he was preparing for his match against Royler Gracie, started using it on a daily basis. Alan Jouban — his knee was hurt — he did it twice a day, every day before his last UFC fight and it totally fixed all the inflammation in his knee."
8

Tesla Model S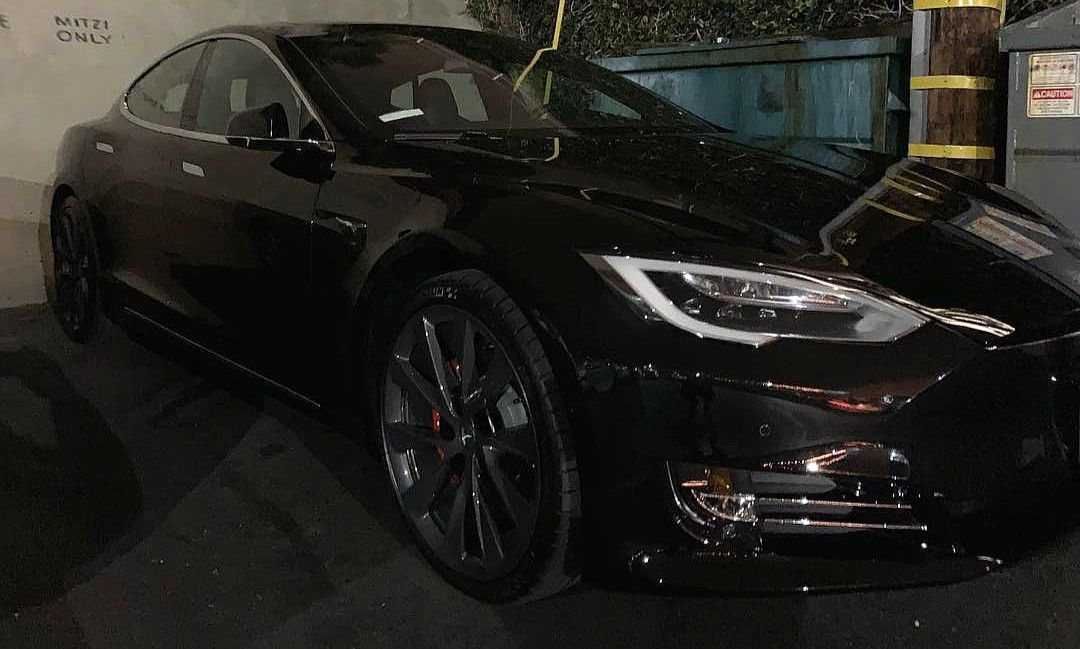 It took a while for Rogan to finally try out a Tesla ride but once he did, let's just say that the podcast host was more than impressed with the car and its features, he explained on his IG account;
"Driving this @teslamotors model S is truly one of the strangest experiences I've ever had behind the wheel of a car. It legitimately feels like something wrong is happening. Without a doubt the most preposterously quick vehicle I've ever driven. It feels like something Bob Lazar snuck out of Area 51. Elon, you knocked it out of the park with this crazy thing."
7

Traeger Grill
He's all about protein while filling his diet up with a variety of meat. With that said, it does make sense that Rogan would opt for an elite grill, one made by Traeger Grill. Visually, it looks like the Tesla of grills. He discussed the new purchase via IG;
"One of the beautiful things about the Traeger is it comes with an app that navigates the cooking cycle. It calls for it to cook at 450 for 30 minutes and then drop the temp down to 350 for the remainder. It does it all by itself through the app so once you put it in you just have to pay attention to the app and it shows you the temperature of the meat probe. Super simple and it came out delicious."
RELATED – Here's What We Know About Joe Rogan's Deal With Spotify
6

Investing In Onnit Fitness Brand
If Rogan invests in something, he's all in. Joe is the face of the Onnit brand and he'll typically promote for the company. Among their top products include their uniquely designed kettlebells, which Rogan raved about via IG;
"The single best piece of exercise equipment on earth! We ordered as many as they could build during these difficult times, but they will go fast. Don't sleep!"
5

His Own Sauna
He's not hitting the sauna once a month – instead, he's using it four times a week. This is another way for Rogan to recover quicker. It is a wise investment for his well-being. He discussed his use of the sauna on a regular basis;
"I've been cranking the temperature on the sauna to 200 degrees Fahrenheit lately. I do 20 minutes and the last 5 is ROUGH. My body seems to be adapting though and hot yoga seems WAY less hot. I've been doing this around 4 times a week and I feel pretty good."
4

Supplementation
Rogan admitted more than a few times, he takes supplementation very seriously – he takes a variety of products, including Kombucha, an organic and raw multi green. With Sports Joe, Rogan discussed the importance of supplementation and fueling your body properly;
"I take vitamin supplements every day. I take multivitamins, I take probiotics, I take vitamin B12 and D. "I do everything that I can to put my body and my brain in a good place so I'm keeping my engine smooth. I'm changing my oil, I'm changing my spark plugs and I'm making sure that it's operating. It's not going to be perfect but I know that I've done my best to keep it operating to the best it can."
RELATED – Photos Of Joe Rogan Like We've Never Seen Before
3

Meat, Meat & More Meat
Rogan stacks his fridge for an assortment of meats. He'll usually have a meat like Elk, with some veggie greens on the side. He has faced a little bit of heat in the past for hunting and its link to animal cruelty. Though in Rogan's view, he has a different outlook on it all;
"I think it's probably the opposite of cruelty because you're allowing this animal to live a completely, totally free life and then going out and finding it. You go out and get it and in an instant, it's over. That animal has lived exactly as it would without you ever interfering in its existence and then you're eating it. That to me is, by far, the least cruel way to eat meat."
2

Expensive Firearms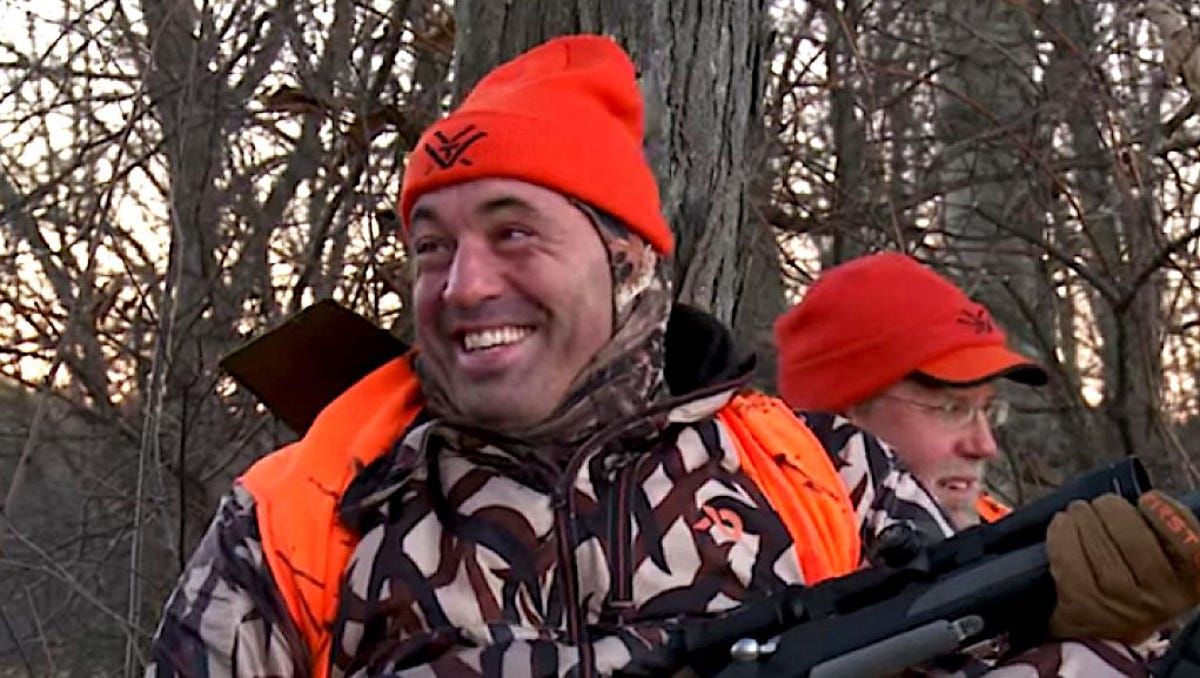 We won't get into exact detail as to which firearms Rogan has but we can say that the podcaster has more than a few – we've seen examples alone on his podcast show, with some just laying around.
He also has a slew for his hunting days – we assume these aren't lower end firearms, that's for sure.
1

Office Podcast Props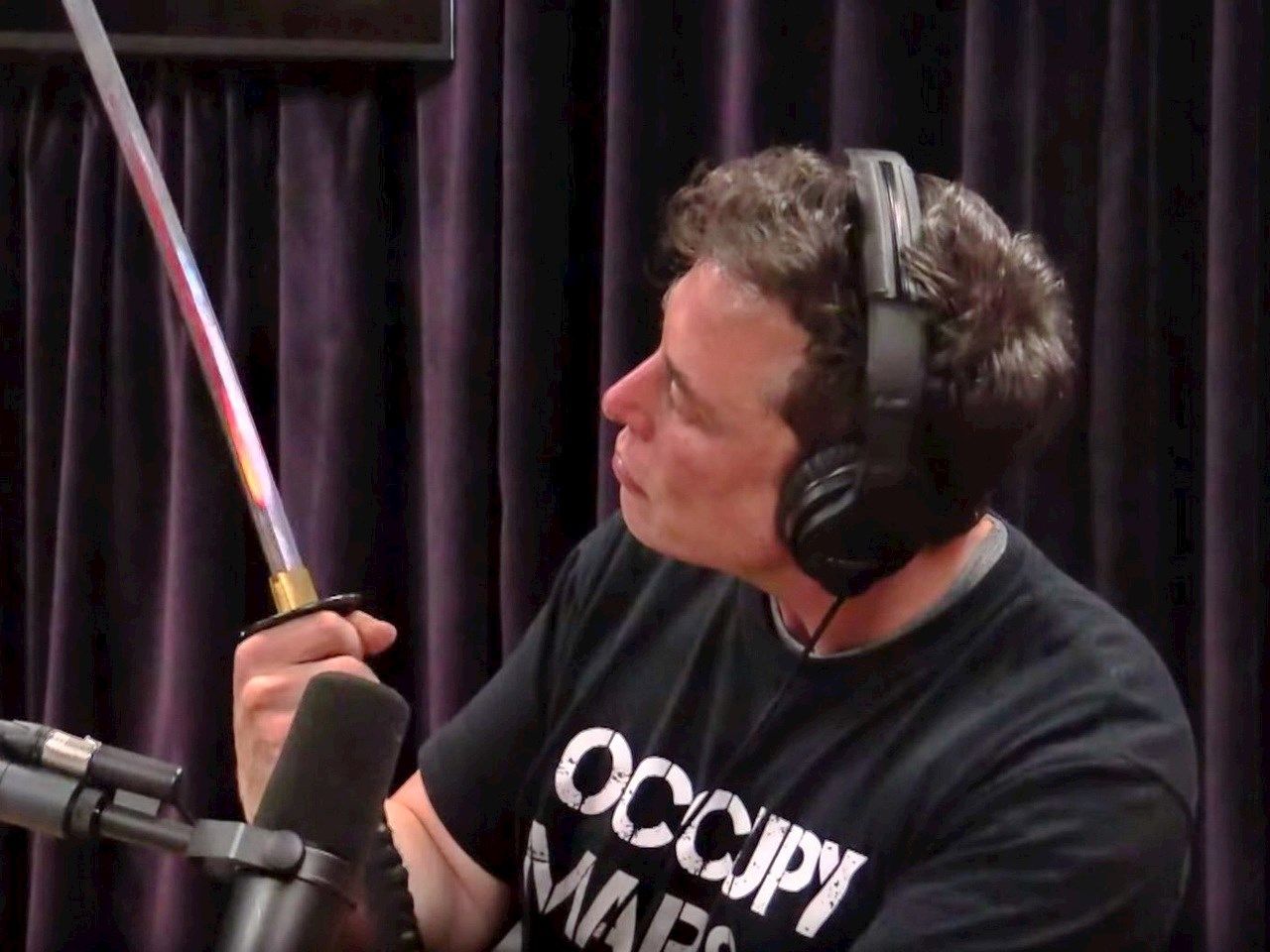 Rogan is full of expensive props at his podcast studio, from film props to the rarest swords knows to man – some that might even be worth more than our vehicles…
With the show signing a mammoth deal alongside Spotify, we can only expect the gadgets and their values to increase. Though Rogan remains consistent with the notion that nothing major will be changing on the show once it makes the move to the new platform.
NEXT –How Rich Is Joe Rogan?
Sources – IG, Sports Joe, Impact Cryo & JRE Library