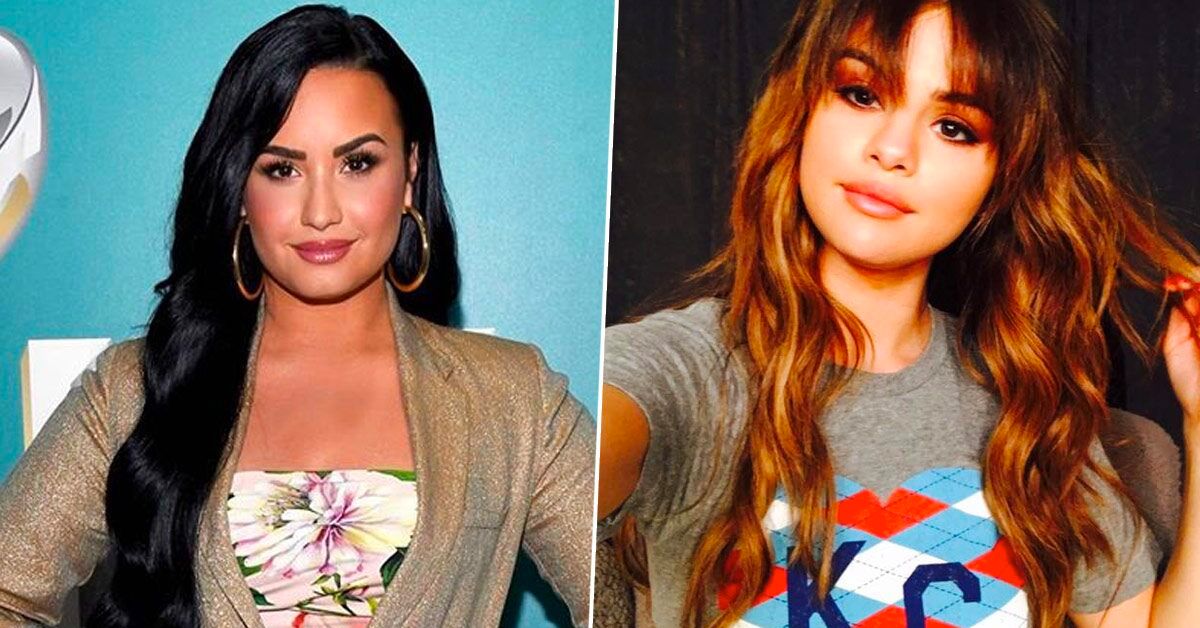 In the summer of 2019, Demi Lovato commenced work on her seventh upcoming studio album, and it was clear that the former Disney star was looking to make an enormous comeback considering she hired Justin Bieber's manager and longtime friend Scooter Braun to helm her career.
The announcement was made in May 2019, with a statement revealing that Lovato had officially inked a deal with Braun's SB Projects management firm, and while fans couldn't contain their excitement about the partnership, some did wonder what this meant for Lovato's friendship with Selena Gomez.
The two have shared an on-again, off-again relationship over the years, but it seems that recent decisions made by Lovato confirm that she's no longer on good terms with the Ice Cream singer, and this would probably explain why.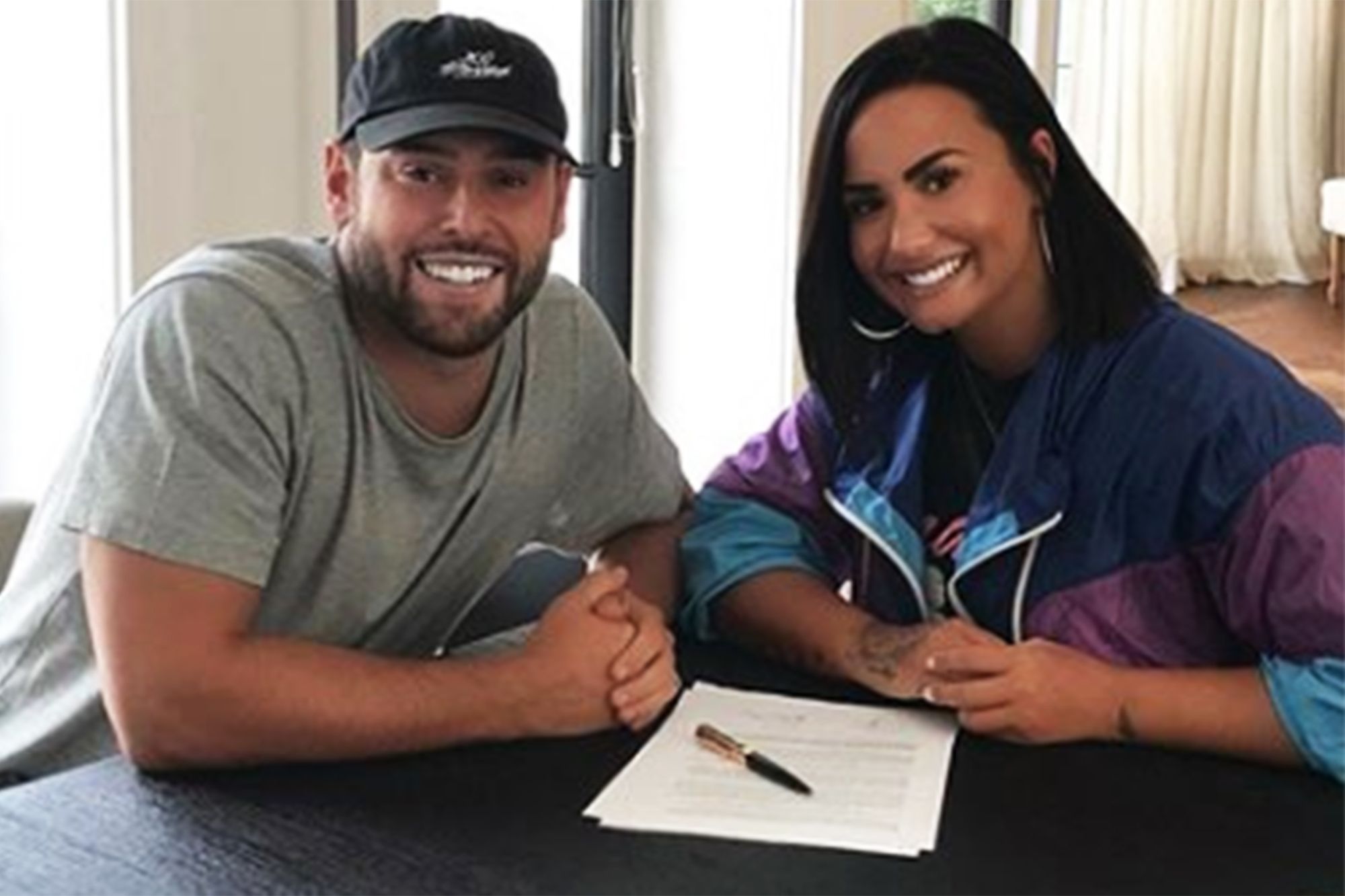 From what's recently been said by Lovato, she's not friends with Selena anymore.
In April 2020, it was alleged that the Camp Rock star used a fake Instagram account to throw shade at her ex pal by comparing music sales and supposedly making fun of comments Gomez had made in her magazine interviews.
Dozens of tweets emerged of what sources said was Lovato making not-so-nice remarks about Bieber's ex-girlfriend, consequently leading fans to trend the hashtag #DemiLovatoIsOverParty.
The Instagram account, @traumaqueen4eva, was quickly made private and hundreds of posts were deleted before its name was also changed and a handful of people the page was following had been unfollowed.
Lovato never confirmed or denied her involvement in the controversy, but she did deactivate comments on her own Instagram account as Gomez's fans flooded the singer's comment section with nasty criticism for her alleged wrongdoings.
Some people on social media were really upset with Lovato since it was only two months prior when Gomez had shown her support for the Tell Me You Love Me songstress when she delivered a heartfelt performance of her song Anyone; it was the first time she had performed since her overdose in July 2018.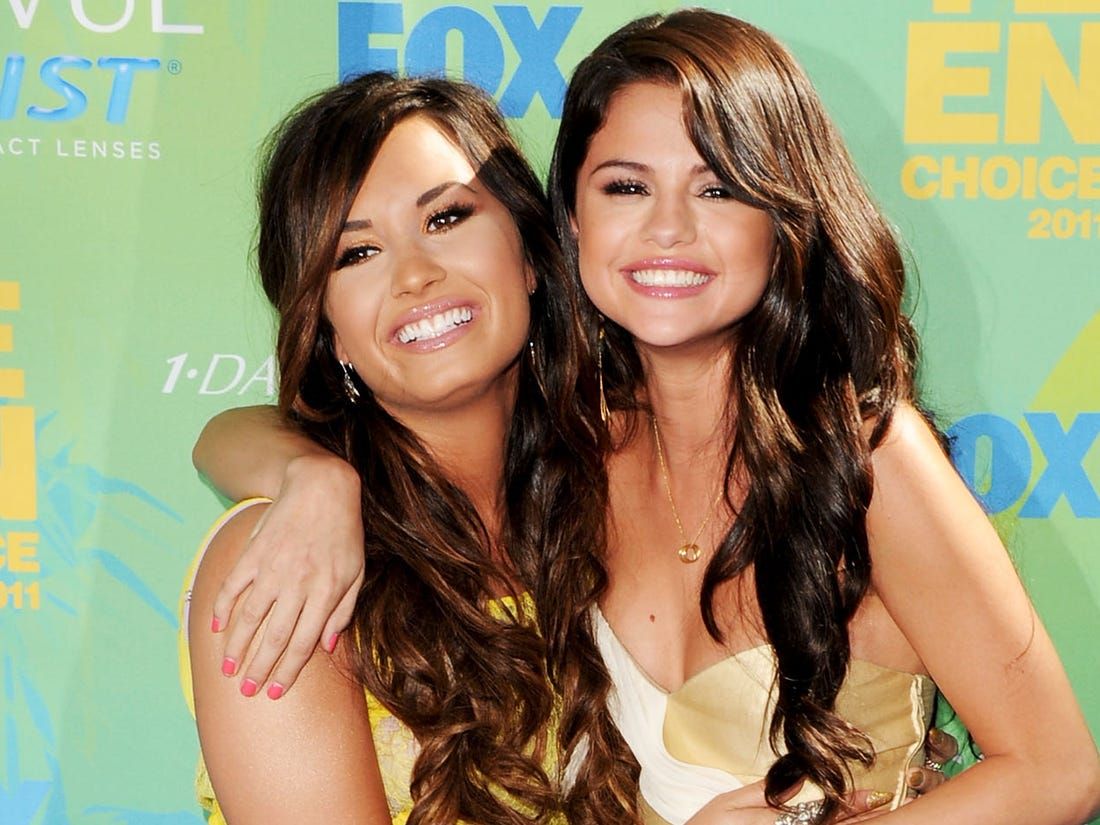 While watching the awards ceremony from her home, Gomez posted a photo on her Instagram Story with Lovato on her screen. Her caption read: "I wish there were words to describe how beautiful, inspirational, and DESERVED this moment was. Demi, I'm so happy for you. Thank you for your courage and bravery."
For her May cover of Harper's Bazaar magazine, Lovato spoke about the message Gomez had posted about her Grammy performance on Instagram by telling the publication that because she hasn't spoken to her ex BFF in a while, she was somewhat taken aback by the message.
"When you grow up with somebody, you're always going to have love for them. But I'm not friends with her, so it felt …" Lovato abruptly stops herself. "I will always have love for her, and I wish everybody nothing but the best."
One also has to wonder how the Wizards of Waverly Place actress must have felt when she found out that her former bestie had signed a management deal with her ex-boyfriend's manager.
The announcement of Lovato working with Braun – the same man who is in an ongoing feud with Taylor Swift for purchasing her master recordings in an enormous sale to attain Big Machine Records – would have probably left Gomez feeling quite upset by the move.
After all, it was only a year prior when the 28-year-old had split with her former beau, who then went on to reconcile with on-off girlfriend Hailey Baldwin before tying the knot in September 2018. And it's no secret that the Hands To Myself vocalist isn't on good terms with her former beau anymore either, so Lovato joining forces with Braun may have ruffled some feathers.
In an Instagram shot of her and Braun smiling for the camera, Lovato captioned her post, writing: "GUYS!!!!!!! Dreams came true today for me. I officially have a NEW MANAGER!!! And not just any new manager but the one and only @scooterbraun!!!!
"Couldn't be happier, inspired, and excited to begin this next chapter with you Scooter!!! Thank you for believing in me and for being apart of this new journey."
Their friendship has been rocky for years, but it was only this year when fans learned just how distant the girls have gotten, and while Lovato has yet to address her alleged "Finsta" account, she has made it very clear that though they are not friends anymore, she wishes Gomez nothing but the best.
Do you see these two patching things up again in the future?