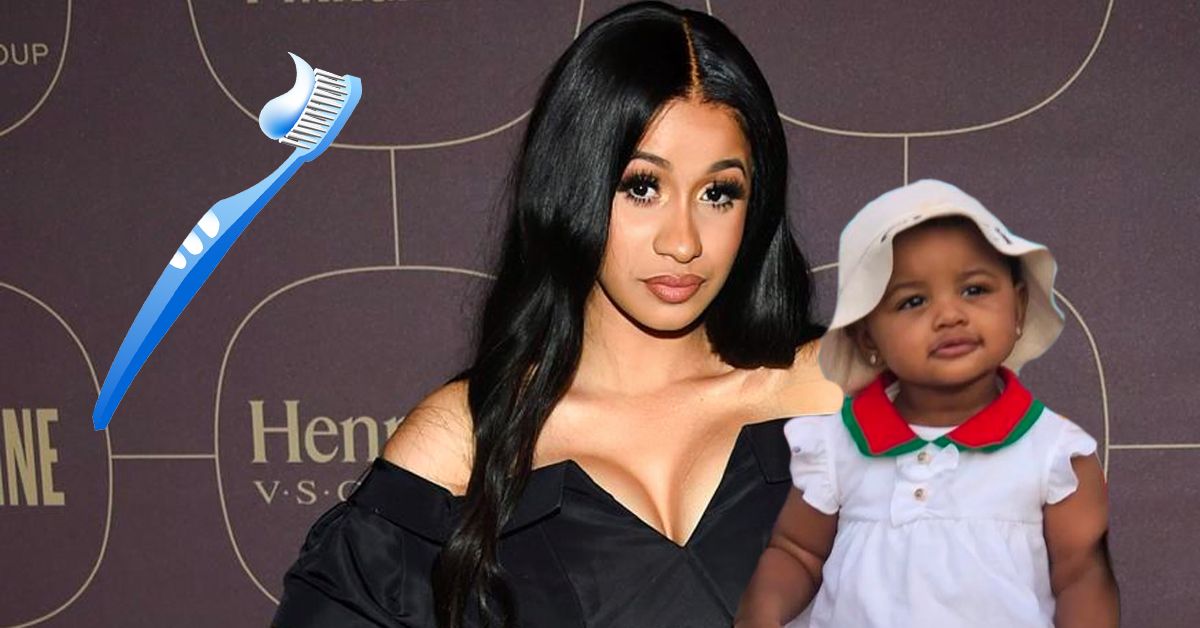 All kids do cute things, and of course, their parents are smitten with each adorable moment. Endless giggles, crawling, walking… it's all captured digitally so parents can treasure their child's special milestones as they quickly grow before their eyes and journey through life.
Cardi B is no stranger to these proud parenting moments… she just takes them to a whole other level. In true Cardi B fashion, she has hypothesized an entire dramatic future for her daughter based on a wee little interest she has that so many other youngsters have too.
In case you haven't heard about it yet… Kulture has a future career in dentistry because she likes playing with toothbrushes.
This is the tweet that so perfectly captures the moment Cardi B predicted her daughter's future career path.
If your eyebrow is raised and you're questioning the thought process behind this defined prediction, you're not alone. After all, children are obsessed with many different items, especially at this age. Kulture may just be impressed at her dexterity as she holds the brushes in her own hands.
Fans were quick to snap back at this bizarre tweet by weighing in with their own commentary. One user, 7sweetener was the first to respond, with her colorful reaction to this strange little message Cardi posted on social media. She quipped this message back to the artist; "she should be a writer for your raps since you can't do it yourself."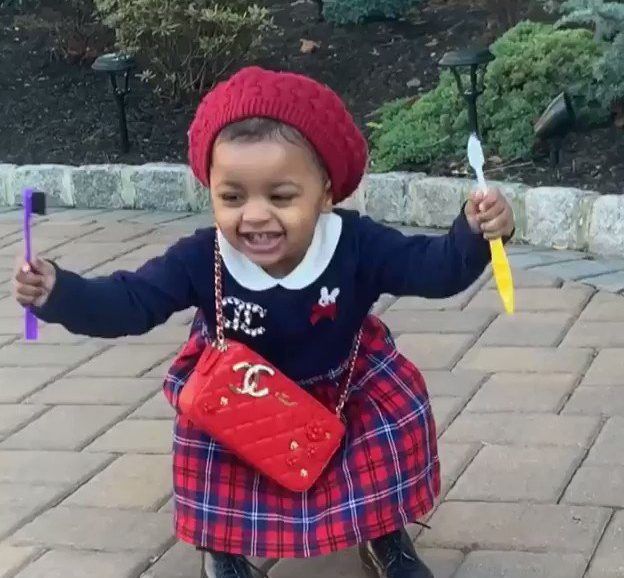 Nobody can know for sure what Cardi's motivation was when she put up this post. While it's quite possible that Cardi B put very little thought into this before putting her comments out to the world, there is also a good chance she truly believes that Kulture's toothbrush obsession is some sort of prophecy for her future career in dentistry.
If she truly believes this, she may be kept hoping for a few years to come…. will she predict a new career path with each new object her daughter is entertained by? People released an adorable video of Kulture dancing last autumn season, but we haven't heard any reports of her breakthrough performances on any world stages just yet.
Whatever the intent, this unsuspecting and unexpected post with very little informative substance has put Cardi B back in the spotlight at a time where she really has nothing much else going on. This has definitely garnered her a lot of attention, and in Cardi's world, additional attention seems to always be welcome.